We very much believe that Sedgefield Primary is OUR school; teachers, children, parents and the local community all work together to ensure that every pupil has the very best education and is given every opportunity to learn to become capable, reliable and responsible adults in the future. From Reception onwards children are encouraged to accept accountability for their own behaviour and learning; they decide and maintain their own class 'rules', their self-respect and esteem is fostered through the provision of individual responsibilities and the consideration of others and, during class time, they can monitor their own progress and attainment through given targets.
Below you will find some examples of how we involve our pupils in the management of the school.
Each tile designed and painted by a child in school as part of our centenary celebrations.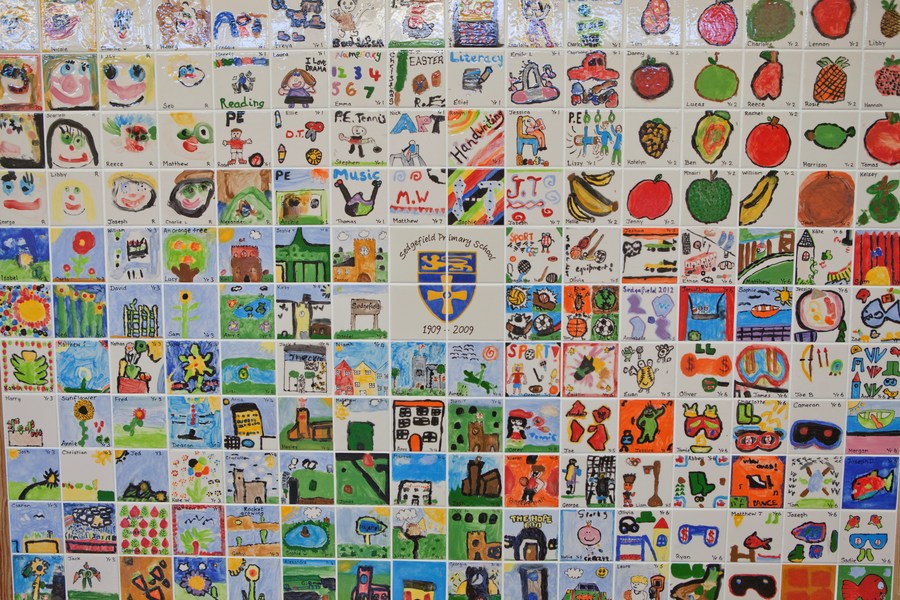 At Sedgefield Primary School we have a very pro-active School Council who have a (loud!) voice in how the school is run. Two representatives from each of Years 2 - 6 are democratically elected by their respective class peers and regularly debate a range of issues, ranging from pupils' opinion on how we will spend money on resources for the school to changes in certain policies and themes for our regular Fund-raising days. Members of the School Council often meet with visitors to the school who are always impressed wth their knowledge of, and commitment to, school issues and routines.
As well as the School Council, other groups play an active role in the way the school is organised and run :
The first of these groups are the Buddies and Mini-Buds who work hard supporting their peers by involving then in playground activities and smoothing out any minor differences that occur during play at break or lunchtimes.
Mini-Buds are those in the yellow caps!!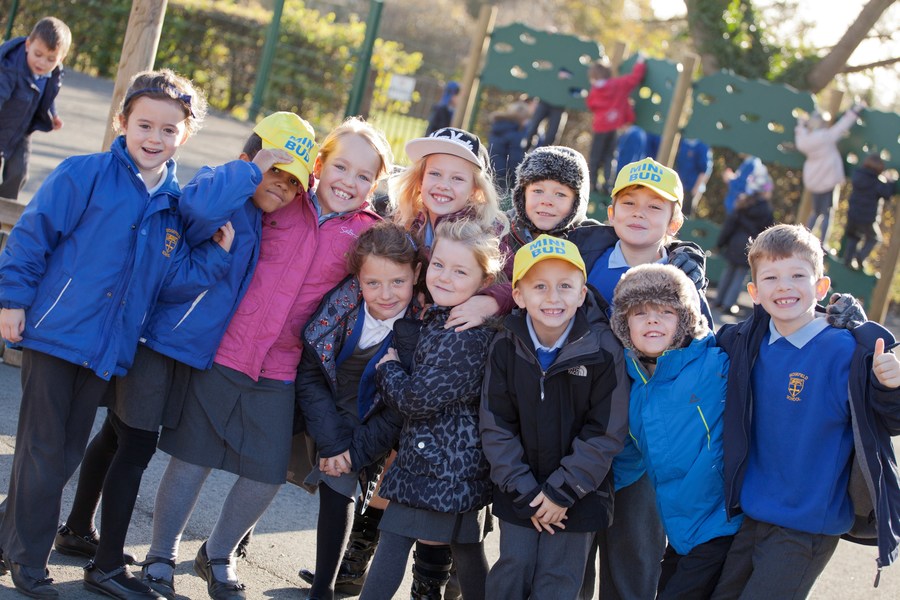 The SNAG team are responsible for helping choose our school lunch menu and they discuss, with Catering staff, all matters relating to school meals; a recent change at lunchime is the new Deli counter allowing children to choose between a hot and cold meal on a daily basis.
A tasty, healthy, and enjoyed lunch!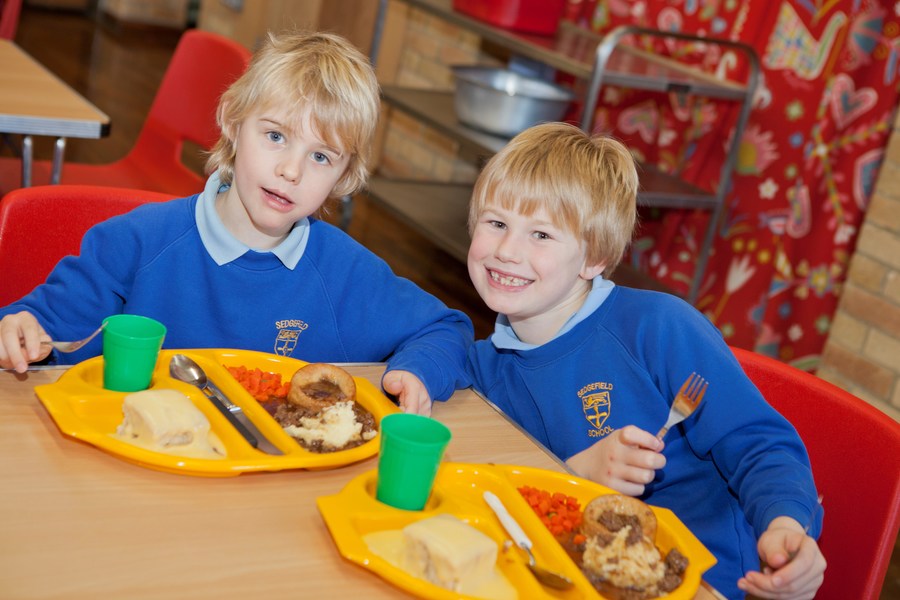 Another group in school is our Eco Warriors. They help to ensure that we are doing our bit to help the environment and to reduce the school's running costs. In fact, at this school, we're not all about the traditional 3Rs - reading, writing and (a)rithmatic. In support of our aim of producing conscientious all-round adults, please find the link below providing ideas to support the other 3Rs . . . . reduce - recycle - reuse.
Our Fitness Crew, a group of older Junior children, work extremely hard promoting the health and well-being of our pupils through arranging, promoting and managing a series of sporting and athletic events throughout the year. Indeed our Sports week in the summer couldn't run without them!
During the last two years, with support from Durham County Council, we have been encouraging all our children to travel to and from school by any means other than their parents' cars. The Bike It Crew from Y5 have been working hard with Rio Florenza from DCC in motivating the pupils in travelling by cycle or scooter, or striding out on foot. They've organised Bike It breakfasts for those early arrivers at school and occasional Walking Buses from various points around the village, as well as competitions for best decorated Bike or scooter. The school was featured in a short film shown in local cinemas last autumn, and in a promotional booklet encouraging children across the county to take part in the MegaMotion campaign.