EYFS - Nursery and Reception!
"It is fantastic!"(Ava) "I like playing games with my friends."(Eva) "It is epic at school and I really like it!"(Tristan) "We can write. I am getting better at writing."(Amelia) "It is the best school that I have ever been to!"(Matthew) "There are lots of activities to do." (Suzannah) "The older children help us."(Penelope) "It is really fun and friendly!"(Charlie)
Welcome to the EYFS!
We have plenty of fun, whilst learning lots, inside and outside.
Have a look at what we have been doing.
We enjoy baking and then sharing what we have made. We love eating it!
Our outside classroom is a busy place! Outside water play is great fun and we have been moving water using guttering and investigating how to move different objects around! The mud kitchen is also very popular, but we need to remember to wear wellies and an apron! We have lots of different things in our Tuff Spots and are really excited about our new hollow building blocks that the PTFA bought for us! Thank you!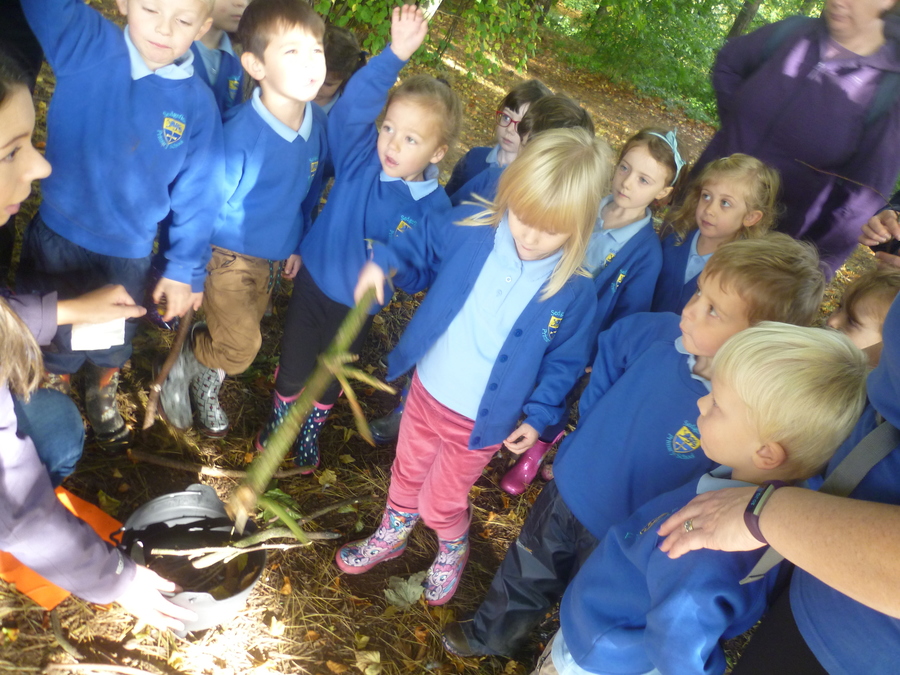 The children love the role play areas.
We have a home corner which changes to reflect significant events during the year.
We also have another role play area that changes to mirror the children's interests.
So far we have had a hospital, an enchanted woodland, Santa's workshop and it is currently a shop.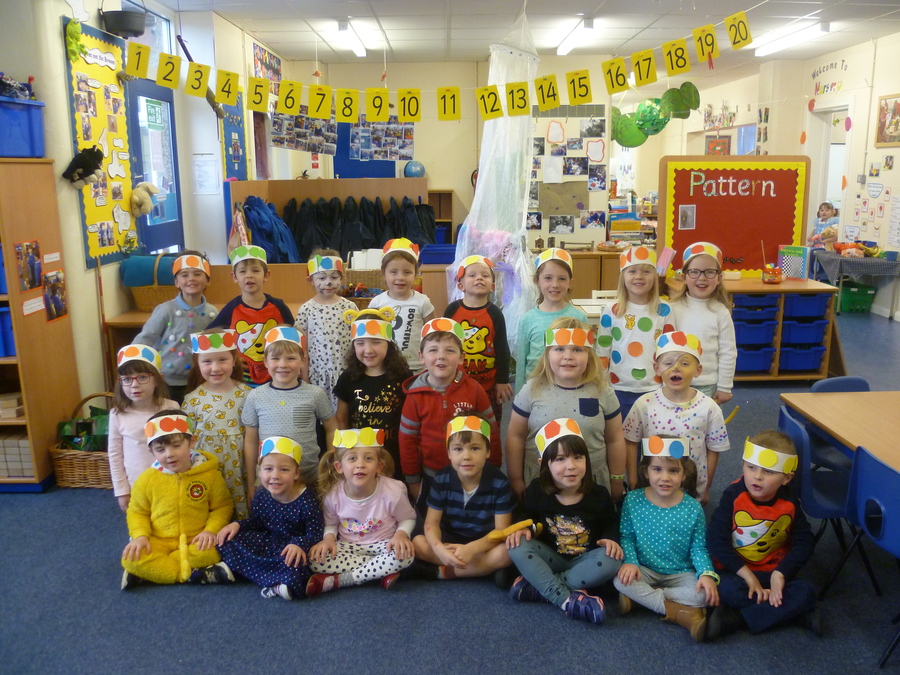 This half term all of EYFS's activities are based around 4 traditional tales.
Little Red Riding Hood, Jack and the Beanstalk, Hansel and Gretel and The Elves and the Shoemaker.
In Early Years we love going on trips and having visitors into school.
Here are some of them...
During the Autumn term Reception had a day at Hardwick Park in their 'Enchanted Woodland', visited the community hospital, a group of children visited Locomotion, Rio came in and taught some children to ride their bikes without stabilisers and they had a 'Judo' taster session.
Sam from Tescos came to talk to all of the EYFS about Diwali and brought some food to taste. She also came back to talk about Christmas food and ice gingerbread biscuits.
Parent/carers are the children's first educators and we know that this does not stop when children starts in the EYFS. We have a new parent share system which allows parents to share observations from home and practitioners can share ones from within our setting.
In Nursery and Reception the curriculum is very much play based and follows the children's interests. The children are really 'learning' whilst with us!
Through child initiated and adult led activities the children develop their skills in the Prime Areas of Learning (Personal, Social & Emotional Development, Communication and Language, and Physical Development) and Specific Areas of Learning (Literacy, Mathematics, Understanding the World and Expressive Arts & Design).
The children learn the basic skills of focusing on a given task, sharing equipment, working together (or individually), listening to others and taking turns; all of which will give them a really solid foundation as they progress through school.