"I like to play in the play-doh." "We love writing in the writing area!" "I like being at school!" "I like playing in the water." "I have lots of friends at school"
Welcome to Reception!
We have plenty of fun, whilst learning lots, inside and outside.
Have a look at what we have been doing.
We enjoy baking and then sharing what we have made. We love eating it!
Our outside classroom is a busy place! Outside water play is great fun and we have been moving water using guttering and investigating how to move ping pong balls around! The mud kitchen is also very popular, but we need to remember to wear wellies and an apron! The children love looking for insects.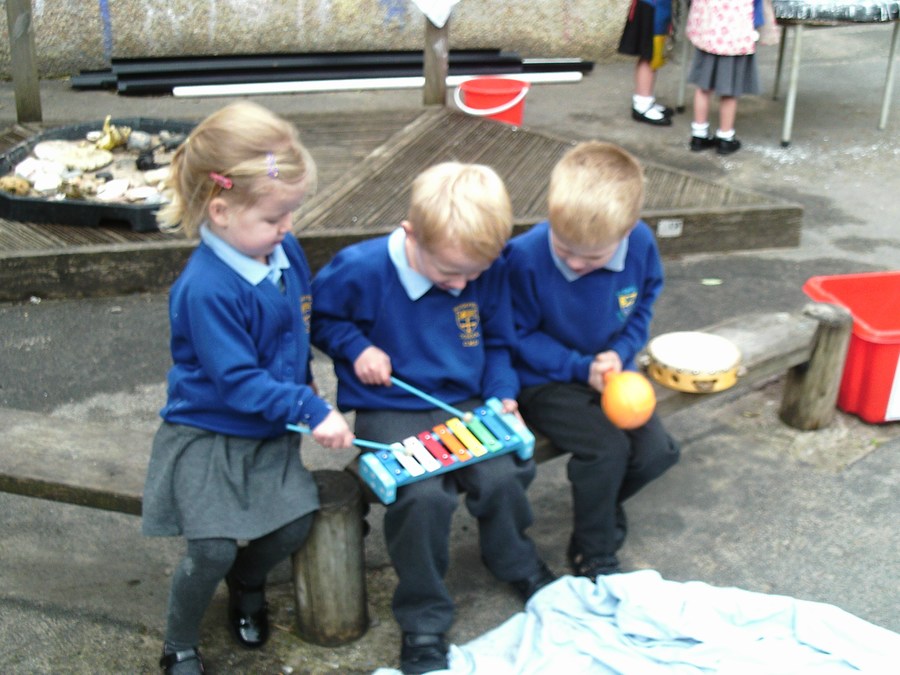 The children love the role play area.
So far this year we have had a café, travel agents and vets, to name just a few!
We now have a fruit and vegetable shop.
Each term I will upload a letter itemising the things we expect to do.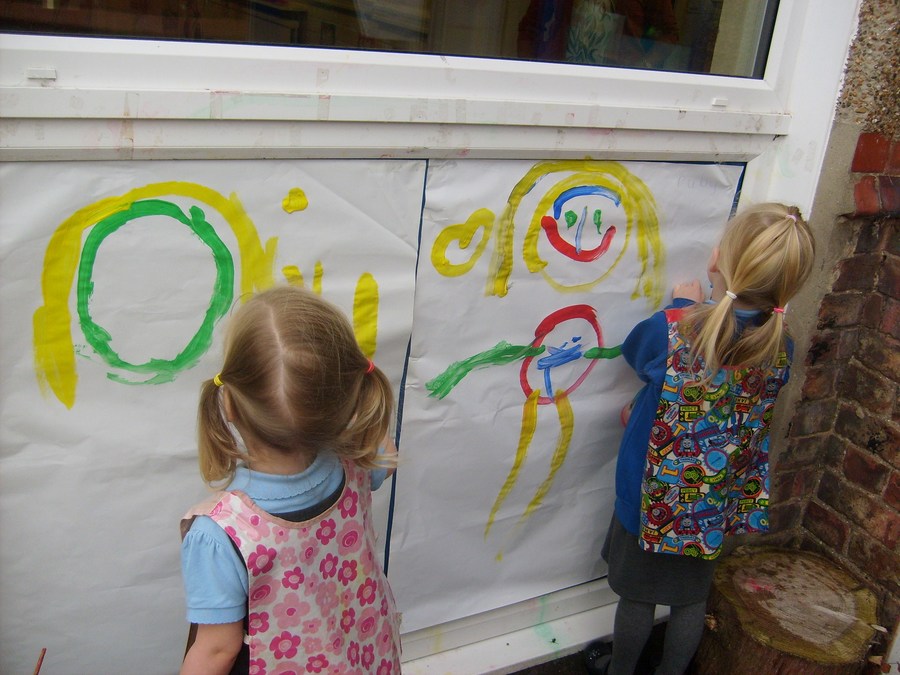 This half term we will be planting vegetables. We will look at our environment and find out about the life cycles of animals and plants.
In Reception we love going on trips and having visitors into school.
Here are some of them...
During the first half of the Autumn term we had on an Autumn day visit to Hardwick Park. We looked for Autumn colours, found different leaves, investigated Autumn objects and made Andy Goldsworthy art and leaf crowns.
We have also had a skipping workshop and Hoopstarz taught us how to hula hoop!
It was lots of fun visiting Toshach's Tea Shop and Hays Travel.
Parent/carers are the children's first educators and we know that this does not stop when children start at school. In Reception we have a series of sheets that allow parents/carers to let us know what the children have been doing at home. These help us to find out more about how the children learn, what they enjoy doing and how we can challenge them. If you would like a copy of any of these sheets then click on the title below.
As a family Celebration I am proud
Although still very much play-based, the Reception children really are 'learning' whilst at school!
Through child initiated and adult led activities the children develop their skills in the Prime Areas of Learning (Personal, Social & Emotional Development, Communication and Language, and Physical Development) and Specific Areas of Learning (Literacy, Mathematics, Understanding the World and Expressive Arts & Design).
In Reception the children learn the basic skills of focussing on a given task, sharing equipment, working together (or individually), listening to others and taking turns; all of which will give them a really good start in the more structured and academic regimes of Y1.