We can work independently! We can work independently! We can work independently! We can work independently! We can work independently!
We have a 'give it a try' attitude in our class and we encourage each other to try our best even if we are unsure. Our favourite saying when we think we cannot do something is "I can, just not yet!"
Sedgefield Buildings
Year 1 chose a building from Sedgefield to make. They designed their building and labelled it with recycled materials they would use. They made it using the recycled materials at home. Fantastic work everyone!!
Medieval Fayre
We had a great time at the Medieval Fayre! The theme was 'The Greatest Showman' and our class dressed up as clowns. I think we were the most colourful class in the parade!
Open Afternoon
The parents joined the Year 1 class on the field to make art in the style of Andy Goldsworthy. We made the most of the sunshine!
Technology Week
We worked with iPads, laptops, Bee Bots, and built structures out of paper straws in our technology week!
Chinese New Year!
We made our own dragon dance, tasted fried rice and made paper lanterns to celebrate Chinese New Year. We also learned new facts about how people prepare for Chinese New Year.
We enjoyed playing in the first snow of 2019!!
Year 1 Multi Skills Festival
We had great fun at Sedgefield Community College Multi Skills Festival. We completed lots of activities to earn points!
The Three Little Pigs
The children worked in groups to act out the story of The Three Little Pigs. They used masks and changed their voices for each character.
Materials
In Science we have been looking at different materials and their textures. We also sorted the materials into natural and manufactured groups.
Fairy Tale Dance
We have great fun working on this over the last 5 weeks. We worked with Joanne Banks Dance School to create this fantastic dance!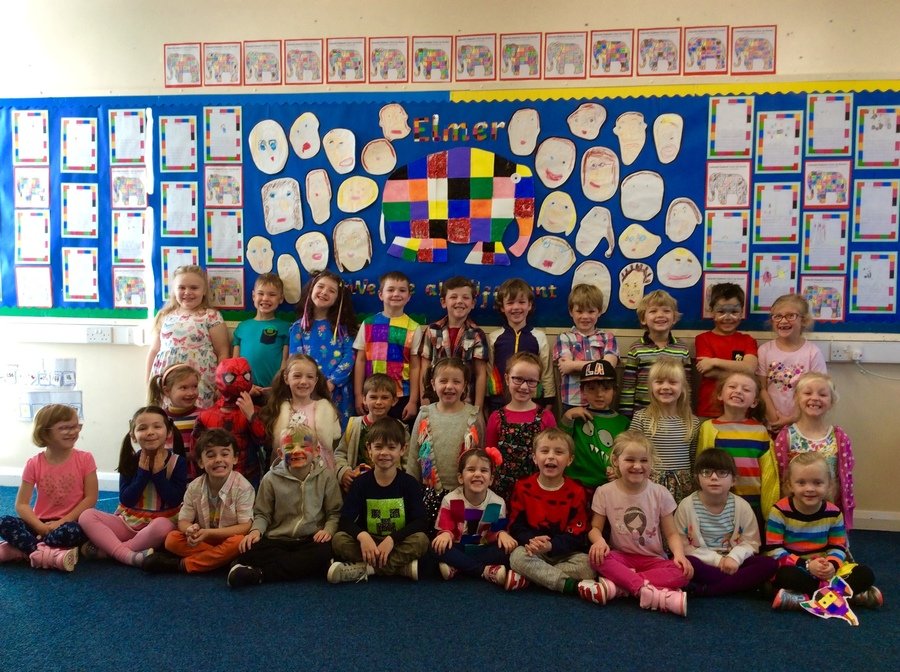 Phonics Screening Check Information!
Please click the link below for information, dates and examples of the Year 1 Phonics Screening Check. If you have any questions please do not hesitate to ask :).
The Phonics Screening Check will take place the week commencing Monday 10th June 2019.
Ceddesfeld Park
We have had a great morning at Ceddesfeld Park. We did autumn sketches, made autumn collages and had snack under the autumn trees.
St Edmund's Church Visit
We had great fun inside St Edmund's Church today. We looked closely at the detail in the woodwork and we searched for features around the church.
Our First Maths Lesson In Year 1
We went onto the school yard to order numbers up to 30. It was great fun trying to get into a line in the correct order!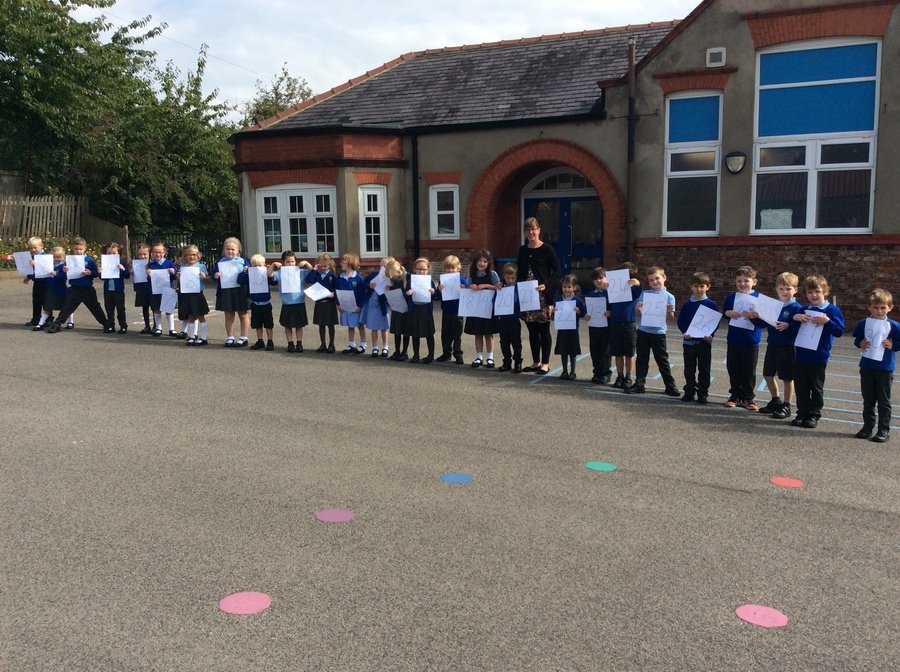 We had great fun playing a new game in our PE lesson!