We are learning to work independently! We are learning to work independently! We are learning to work independently!
We have a 'give it a try' attitude in our class and we encourage each other to try our best even if we are unsure. Our favourite saying when we cannot do something is "I can, just not yet!"
Here is a link to our Autumn 2 news letter.
Our topic this term is 'All About Me'. We have been looking at the story of Elmer and how he is different to the other elephants. We know that everyone is different and that we are unique. We have been working on an Elmer class display.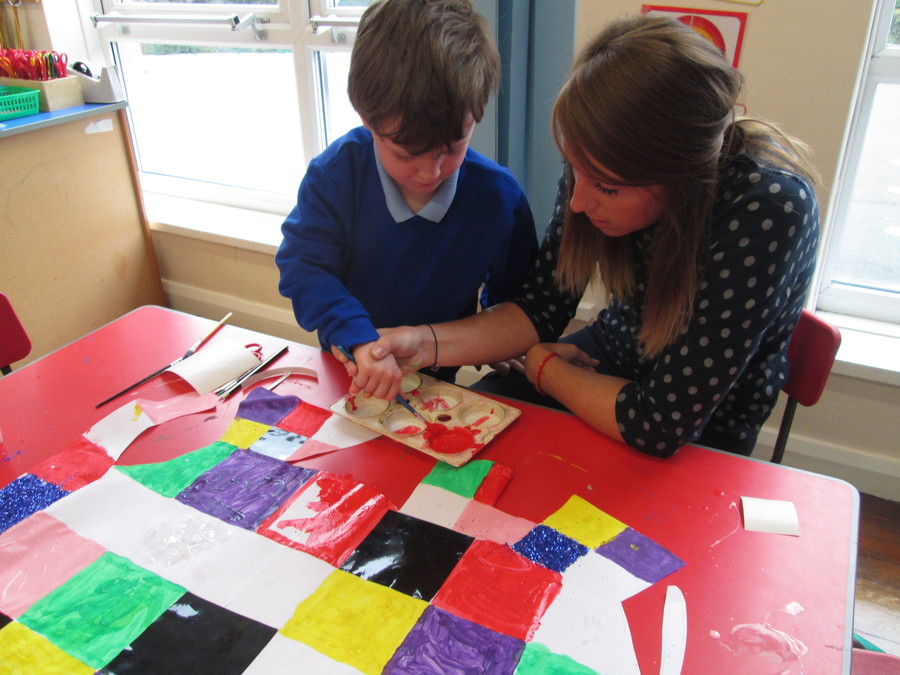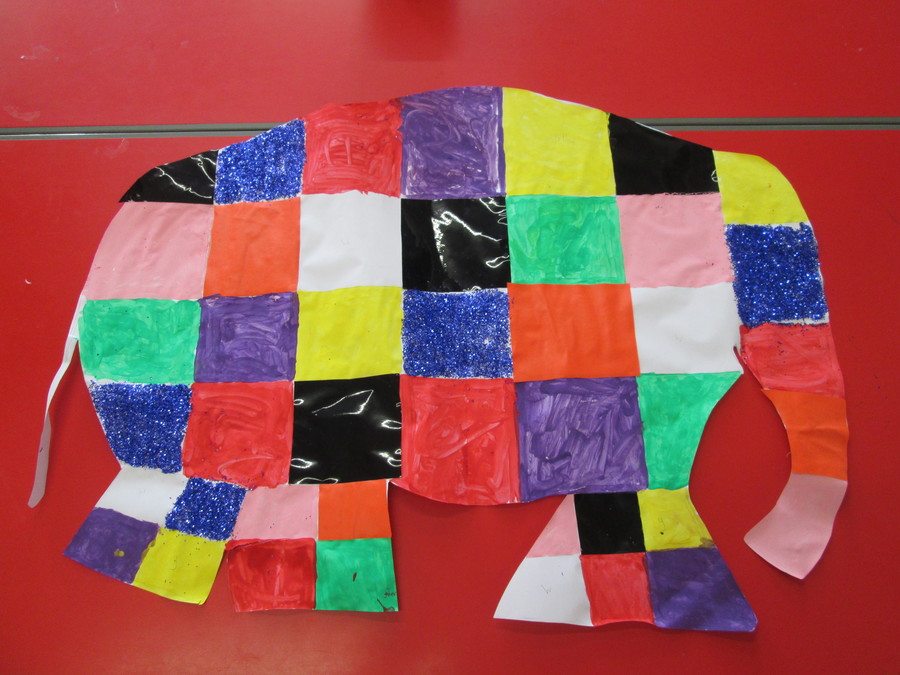 Elmer Day!
We had such fun during Elmer Day, playing games, eating cakes, and moving like elephants.
Hardwick Park - Autumn Art
We enjoyed using different techniques to create art work in Hardwick Park. We used natural materials to make art like Andy Goldsworthy, we painted with natural things around us and drew sketches of the lovely views.
Year 1 Superstars!
Miss Lancaster chooses two children each Monday morning to be the star workers for the week. The decision is based on behaviour, hard work, effort, kindness, following school rules or doing something exceptional.
The star worker gets to add their own star to the large gold star and sit at the star worker table for the whole week!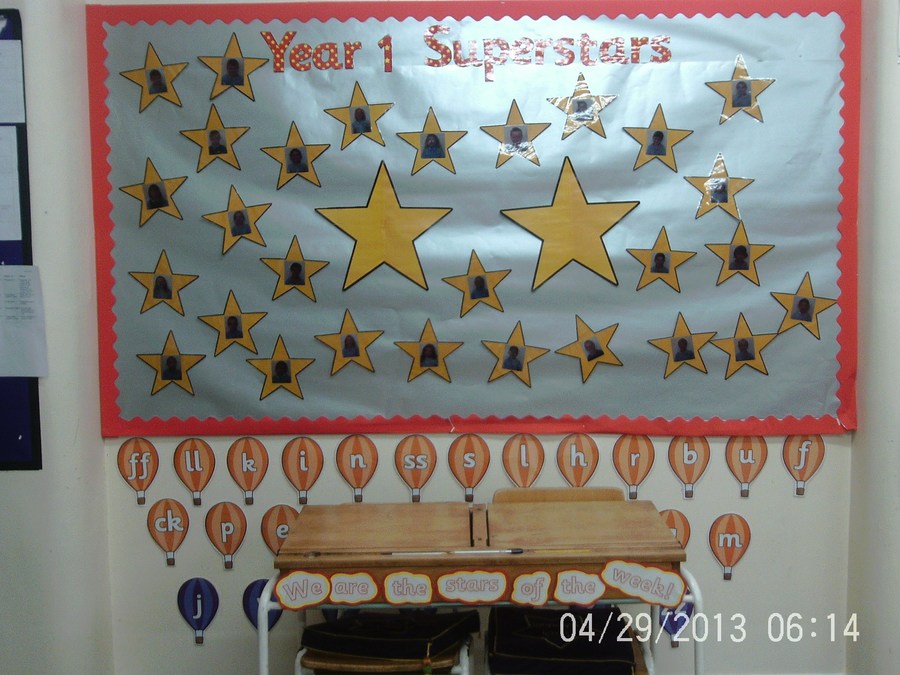 We made self portraits using pastels to show that we are all different! We looked closely in the mirror at the colours we needed to use.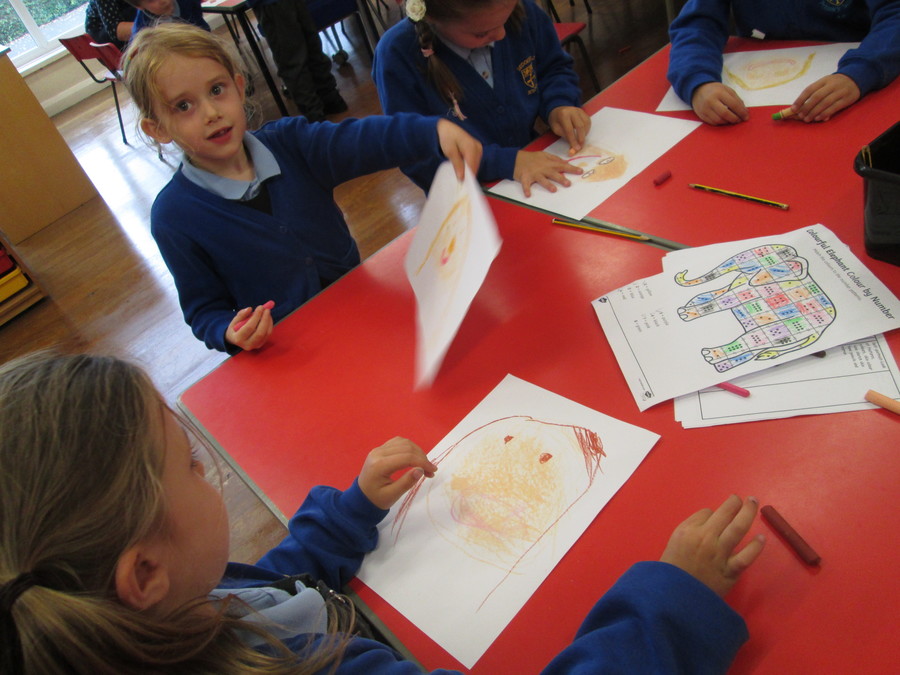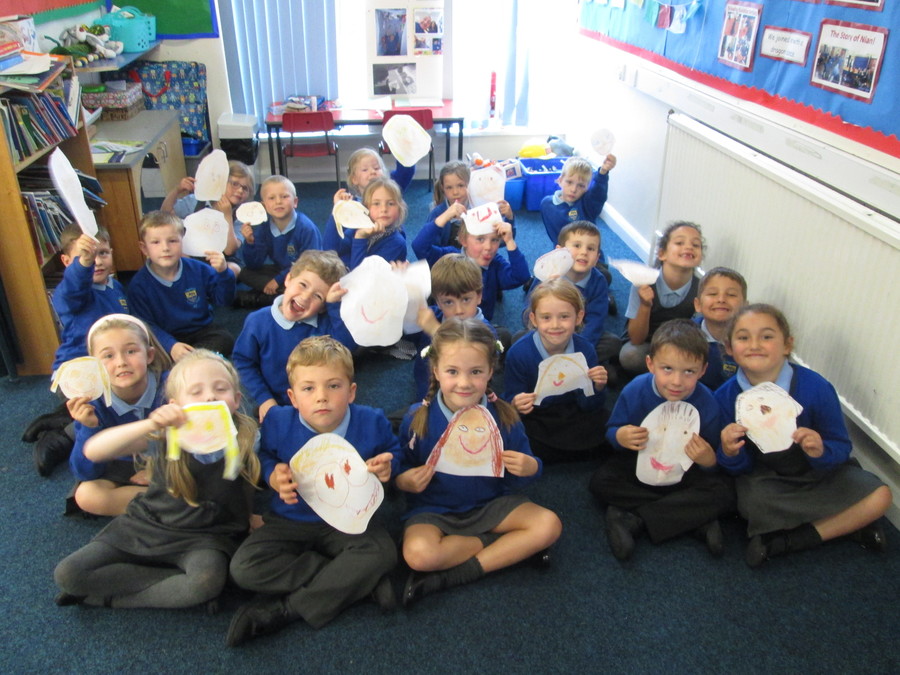 Church Visit
Year 1 visited St Edmund's Church as part of our R.E curriculum. We looked for features inside and outside of the church.
Phonics Screening Check Information!
Please click the link below for information, dates and examples of the Year 1 Phonics Screening Check. If you have any questions please do not hesitate to ask :).
The Phonics Screening Check will take place the week commencing Monday 11th June 2018.
In Maths we have been ordering numbers 1-30. We went outside to play a number ordering game. It was so much fun!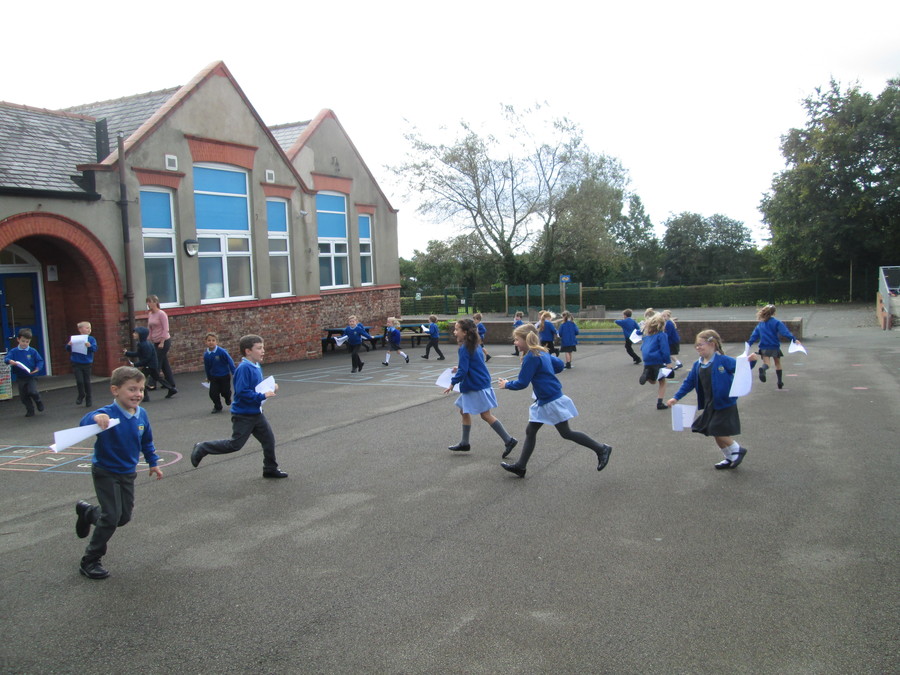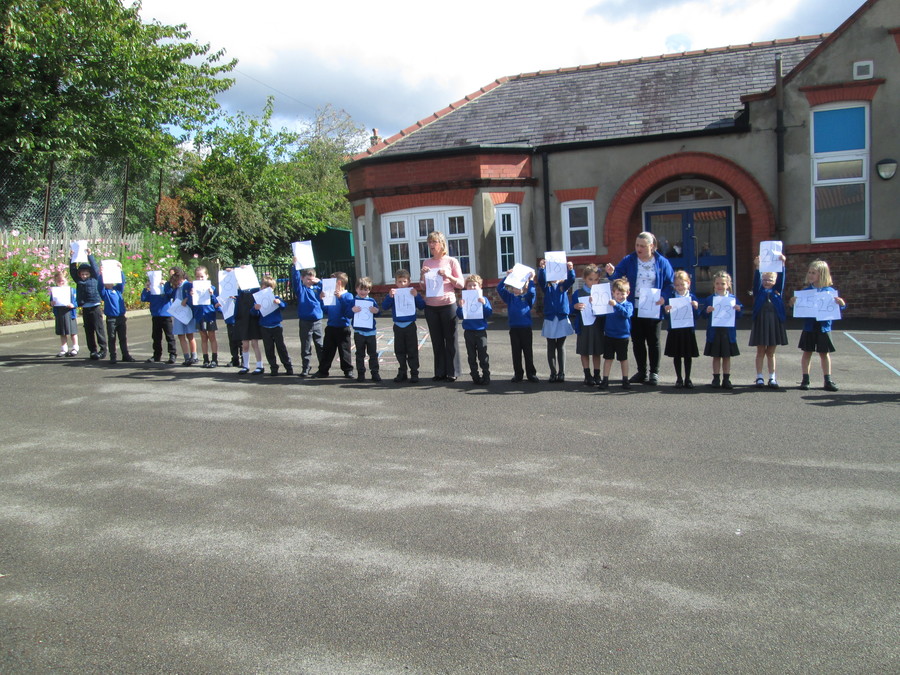 Science!
Problem Pup- Grotty Grass
We listened to a story by Problem Pup. The children in the story had been playing on an obstacle course in the garden and the grass was now bare.
Problem Pup set us an experiment to see how grass grows and what it needs to grow.
We have planted grass seed in egg shells and decided they would need water, warmth and light to grow. We have also planted grass seed without any water or light to see if it grows.