We are learning to work independently! We are learning to work independently! We are learning to work independently!
We have a 'give it a try' attitude in our class and we encourage each other to try our best even if we are unsure. Our favourite saying when we think we cannot do something is "I can, just not yet!"
Green Fingers!!
We have been preparing the school flower beds and vegetable patches for this years growing season. So far we have weeded 2 of the planters and planted carrots, potatoes, onions, radishes, cauliflower and beetroot. We will update our pictures as they start to grow!
Open Afternoon!
We had a great time with our adults creating some art on the field. We collected natural materials and placed them on black paper to make transient artwork. Thank you to all of the adults for coming. Here are the fantastic finished products!
Please take a look at our Year 1 Summer 1 News Letter.
A Few Warm Days To Remember...
Science Week!
We had a great week experimenting with different materials and substances. The children brought in their own science experiments and presented them to the class like super scientists! Here are some pictures and videos to show what a fantastic week it was.
Special Visitors
We had a visit from Mr Brown(Bethany's Dad) to talk to us about Titanium Dioxide, thermal imaging and ink moving up paper through water!
We also had a visit from Tamzin who talked to us about how sound travels and helped us to make our own cup phones!
Year 1 - Book Character Dress Up Day!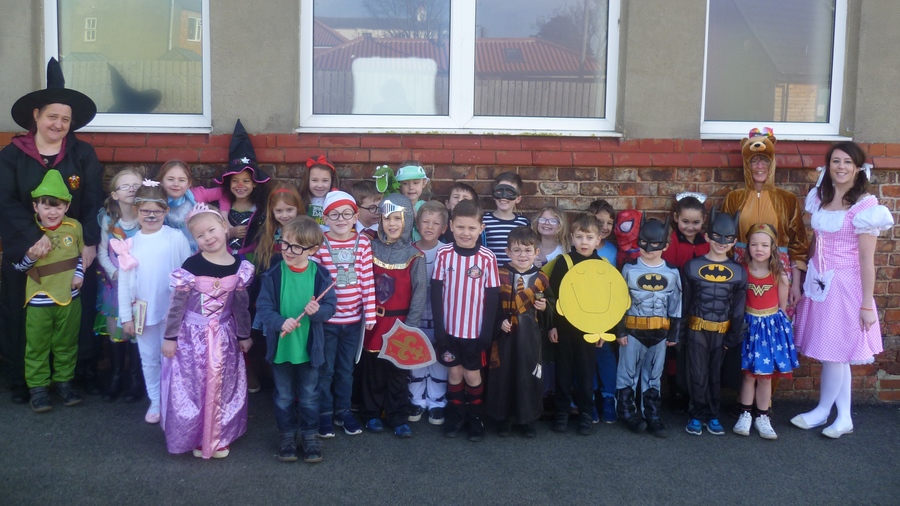 Geography Walk
We had a lovely Geography walk in the spring sun around Sedgefield. We looked at human and physical features around the village!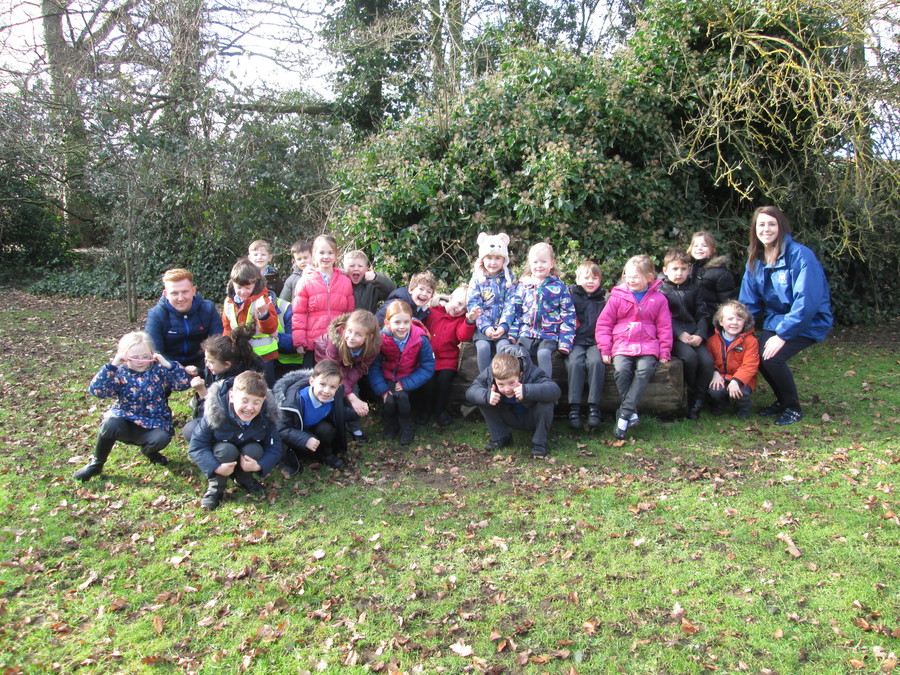 The Three Little Pigs
In English we are reading Traditional Tales. We acted out the story of The Three Little Pigs in groups.
Watch the video of us practising our roles.
Science Experiments
Here are some of the children presenting their science experiments to the class. Each child made a huge effort to present their experiment to the rest of the class. I am very proud of the effort and confidence they showed!
Here is a link to our Spring 2 news letter.
Phonics Screening Check Information!
Please click the link below for information, dates and examples of the Year 1 Phonics Screening Check. If you have any questions please do not hesitate to ask :).
The Phonics Screening Check will take place the week commencing Monday 11th June 2018
Here is a link to our Spring 1 news letter.
Easter Garden
The class made an Easter Garden in RE with Mrs Hampson and talked about what each part represents.
Here is our Year 1 Easter Garden!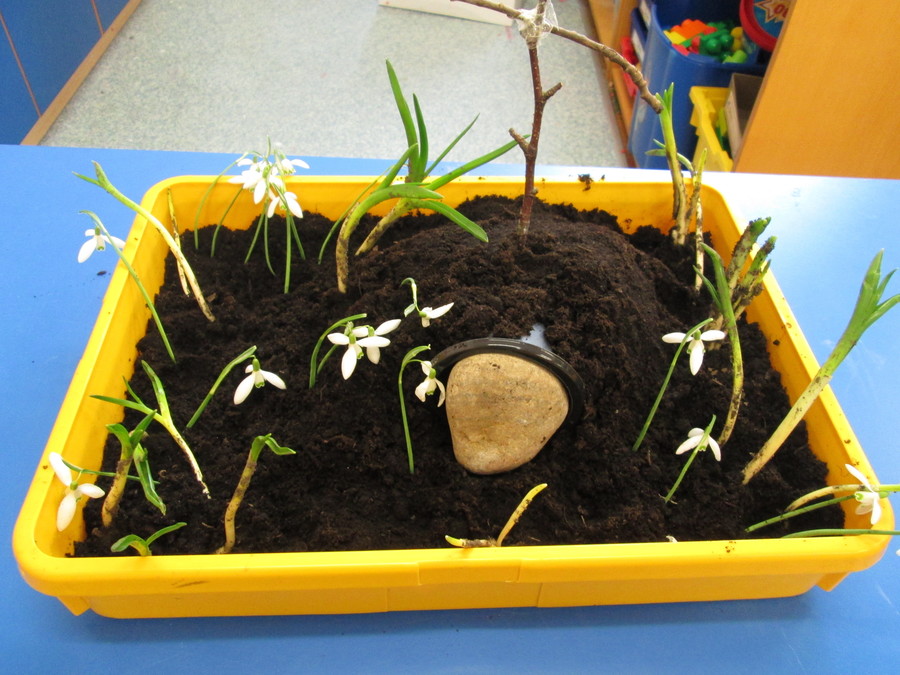 Materials
We have been looking at different materials in our Science topic this half term. Next week we will be sorting materials into groups of man-made and natural materials.
Here is a video of us exploring the different materials!
Porridge Tasting
We enjoyed tasting the 3 different bowls of porridge. One was too salty, one was too sweet and one was just right , just like in the story.
The Fire Engine Visited Sedgefield Primary School!
Elmer
Our topic this term is 'All About Me'. We have been looking at the story of Elmer and how he is different to the other elephants. We know that everyone is different and that we are unique. We have been working on an Elmer class display.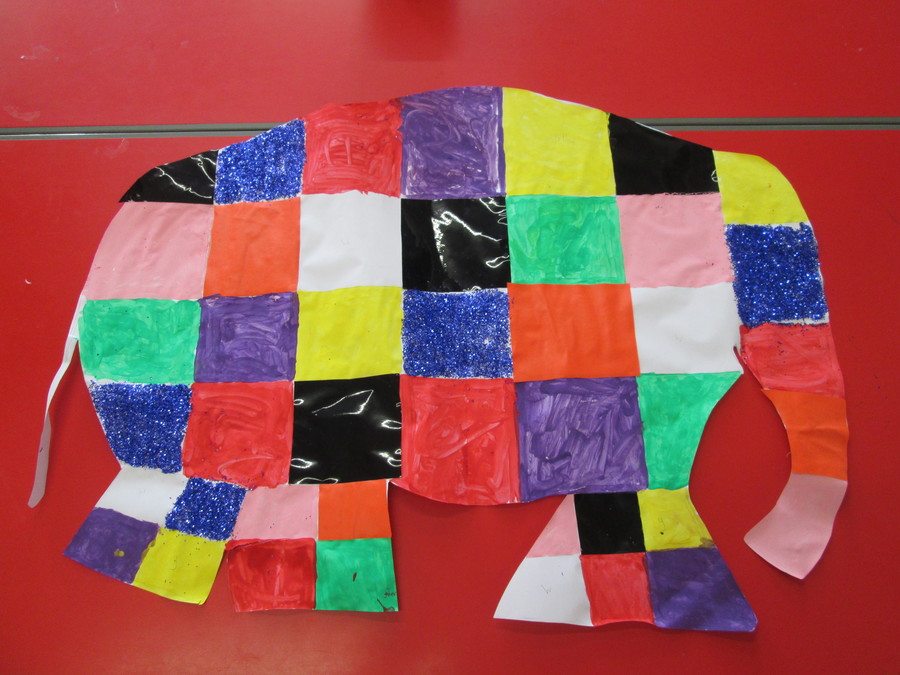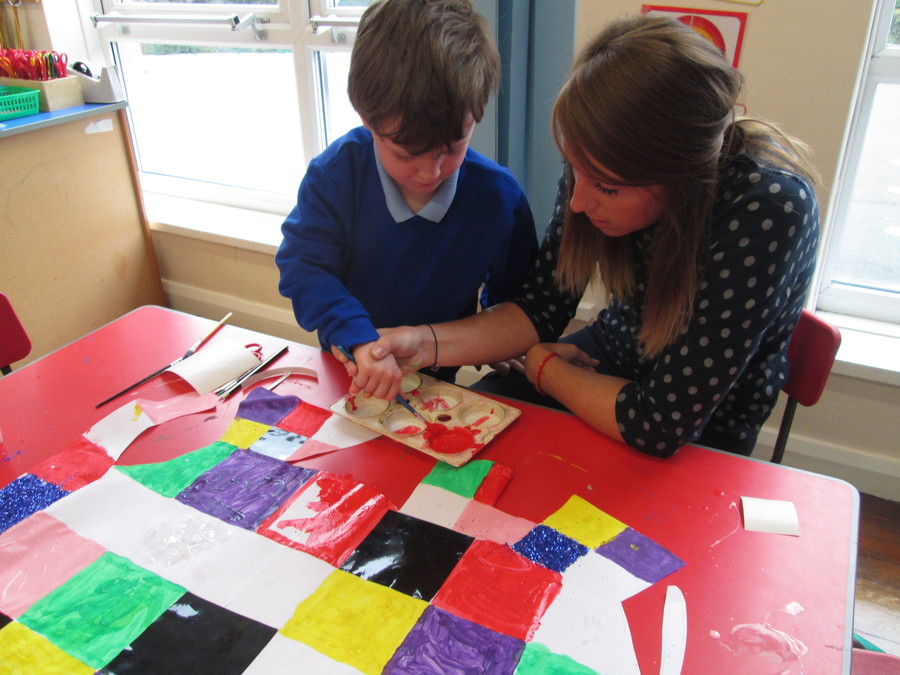 Elmer Day!
We had such fun during Elmer Day, playing games, eating cakes, and moving like elephants.
Numbers
In Maths we have been ordering numbers 1-30. We went outside to play a number ordering game. It was so much fun!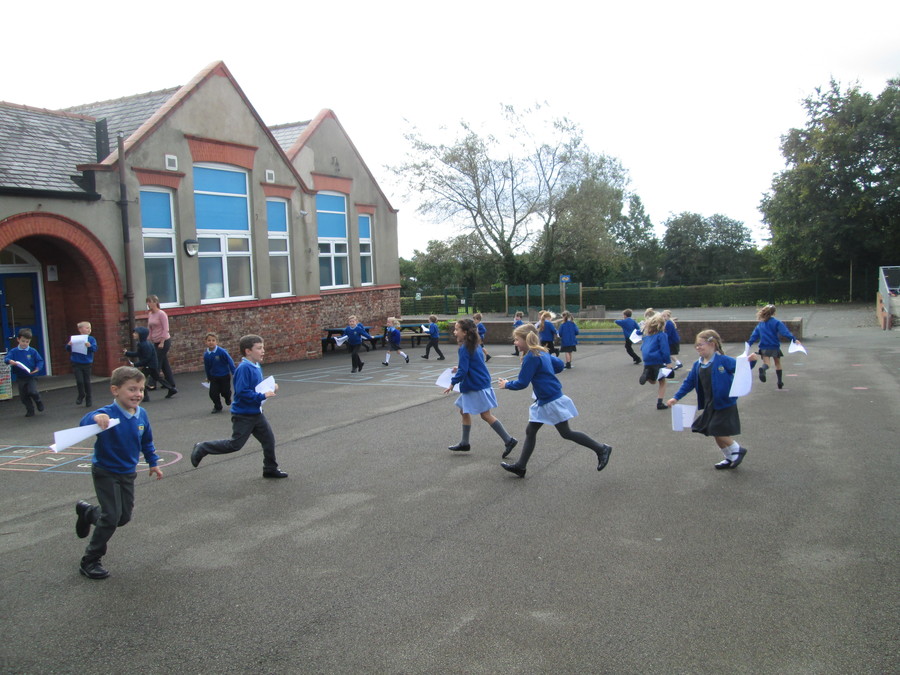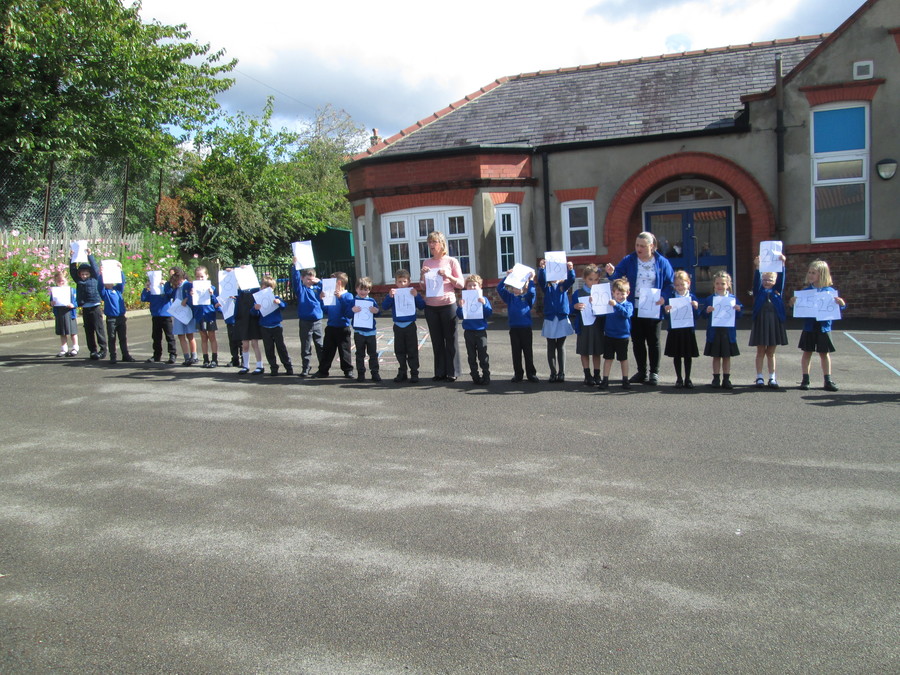 Hardwick Park - Autumn Art
We enjoyed using different techniques to create art work in Hardwick Park. We used natural materials to make art like Andy Goldsworthy, we painted with natural things around us and drew sketches of the lovely views.
We made self portraits using pastels to show that we are all different! We looked closely in the mirror at the colours we needed to use.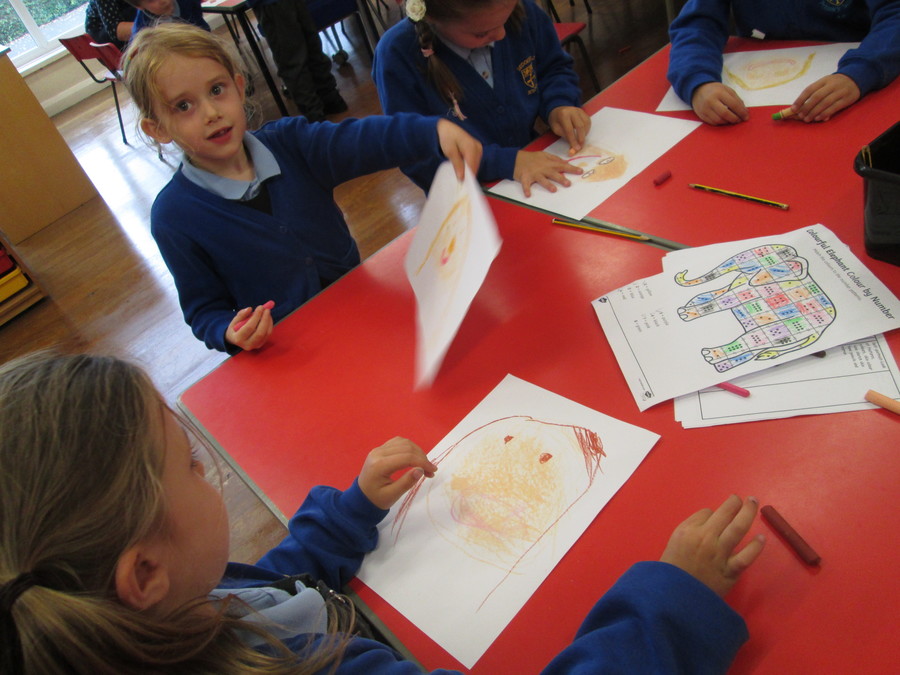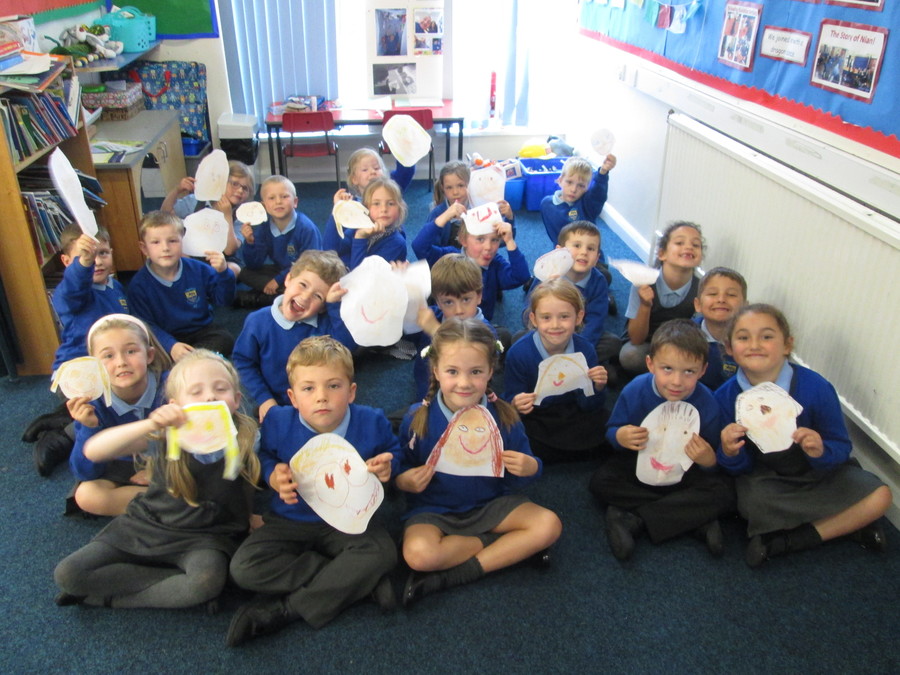 Problem Pup- Grotty Grass
We listened to a story by Problem Pup. The children in the story had been playing on an obstacle course in the garden and the grass was now bare.
Problem Pup set us an experiment to see how grass grows and what it needs to grow.We have planted grass seed in egg shells and decided they would need water, warmth and light to grow. We have also planted grass seed without any water or light to see if it grows.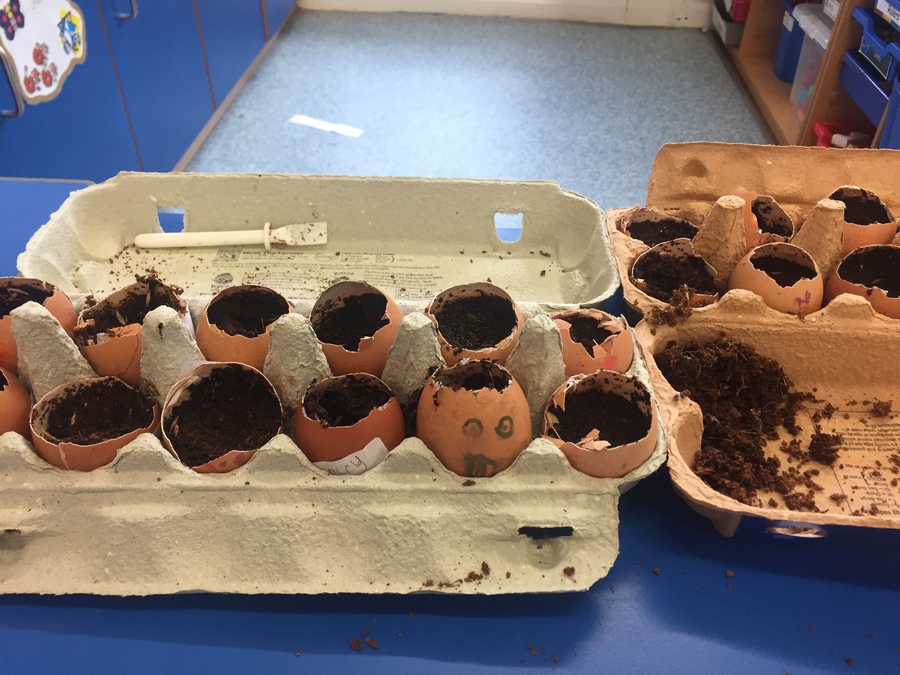 Church Visit
Year 1 visited St Edmund's Church as part of our R.E curriculum. We looked for features inside and outside of the church.