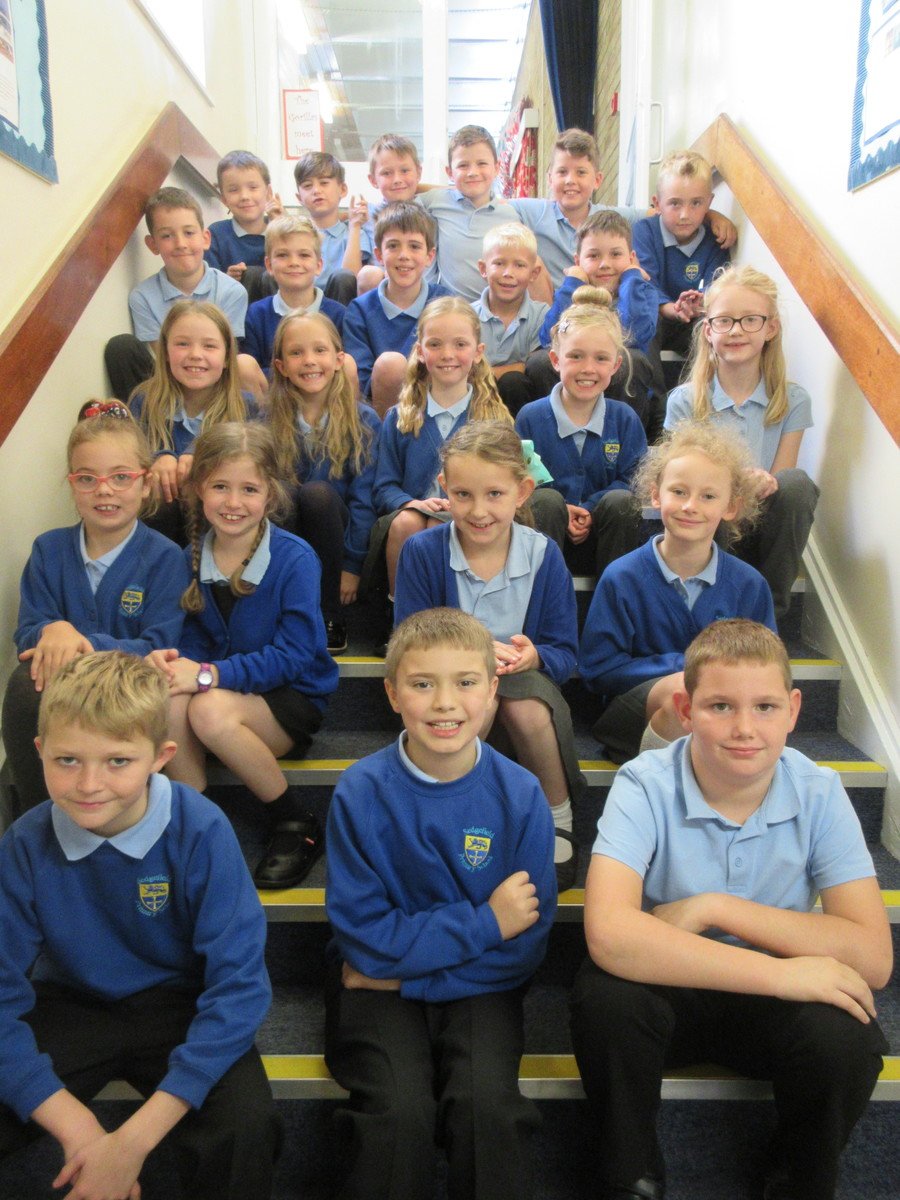 During the Summer term our topic is 'Magnificent Mountains and Rapid Rivers'. In this topic, the children will be locating the world's major rivers and mountain ranges using maps and atlases before tracing the journey of a local river using digital mapping. They will describe the geographical features of mountains and rivers, learn how they were formed and continue to change over time.
SUMMER NEWSLETTER
If you wish to see our Summer Newsletter, you can download it below.
Year 4's trip to Teesmouth
Year 4 enjoyed a fantastic trip to Teesmouth Field Centre. Here we examined beach and sand dune habitats and visited the Transporter Bridge, where we learned more about the River Tees. We are now really looking forward to our follow-up work in our Science and Geography lessons.
Gymnastics
Year 4 have started working in pairs to develop a gymnastic sequence that involves moving together. We have also been trying out different activities to build our strength, stamina, flexibility and balance.
Year 4's fabulous Mother's Day Assembly
Year 4 performed a fantastic assembly in front of Mums and Grandparents to celebrate Mother's Day. They entertained the audience with a range of funny and emotional songs, videos and photos. We didn't realise until now that our Mums are all secret superheroes.
Well done Year 4! You made us all proud.
A visit from a fast-jet pilot
A big 'Thank You' to Mr Heasman, a parent and former pupil of Sedgefield Primary, for coming into Year 4 to talk about his knowledge and experience as a fast jet pilot in the RAF. The children had so many questions, with several inspired to follow in his footsteps.
Year 4 Dance
Year 4 have been given the fantastic opportunity of working with Jasmine and Molly from Joanne Banks School of Dance. Over the next 5 weeks we will be learning an Egyptian themed dance routine to the soundtrack 'Walk like an Egyptian'. We have already started to choreograph some of the dance and can't wait until it's ready to be performed to an audience.
Converting media.
(Media will continue converting in the background)
Introduction to Brass instruments
All of our Year 4 pupils will have the opportunity to learn to play a brass instrument this year. The first group performed to a large audience in assembly this week and they were absolutely fabulous. They entertained us with tunes including 'Baby Shark', 'We Will Rock You' and 'Xmastime'. Well done! The next group will now start tuition by Mrs Norris. Last year, a large proportion of children from Year 4 continued with lessons after the trial period. What a fantastic take-up!
A new take on the party game 'Corners'
Year 4 have been learning to use the correct homophones for 'their', 'there' and 'they're'. To help make this spelling activity more interesting, we played a game of 'Corners'.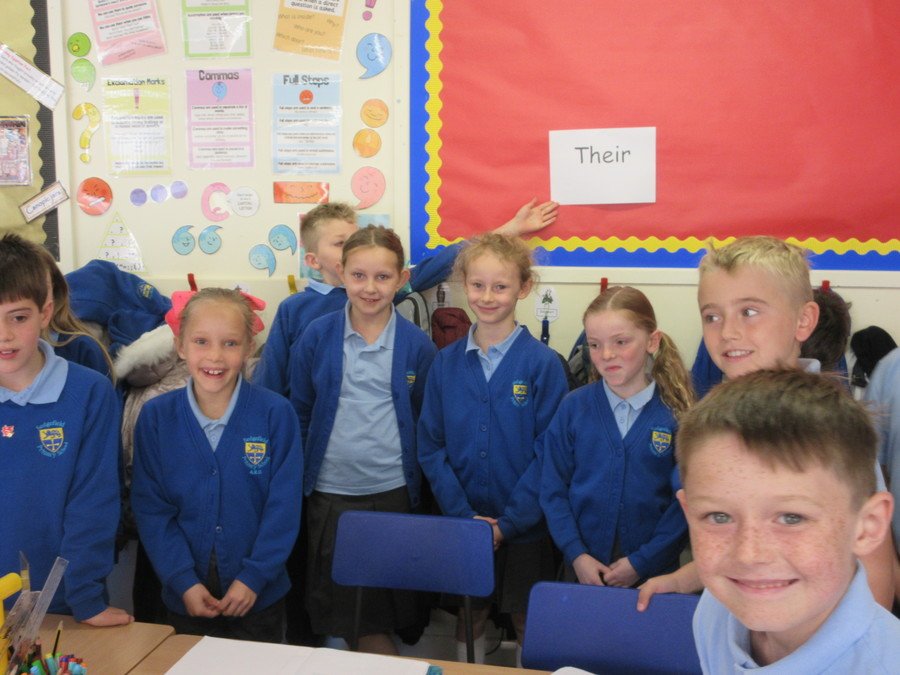 Poetry Performances
In an English lesson, we looked at a poem called 'At the End of the School Assembly'. After reading the poem together, the children were asked to learn and recite part of the poem, ready for a performance at the end of the lesson. Each performance was then evaluated by small groups. We were really impressed by the confidence and enthusiasm of our pupils.
Sports for Schools
Year 4 getting active and having lots of fun as David Guest, a GB athlete and trainer from Sports for Schools, leads a fitness circuit this morning. We're sure that this will inspire the next generation to get involved in sport!
Design & Technology Week
Our `Design & Technology Week' was a great success and lots of fun. During the week, the children had the opportunity to create the tallest possible structure using marshmallows and spaghetti. They also had a 'cracking time' with our 'Egg Drop Challenge', where they had to create a contraption to protect an egg from a 3m drop. Year 4 also enjoyed the chance to work with parents/carers on a DT challenge during our Open afternoon.
A visit from an electrical engineer
A huge 'Thank you' to Jon Scott, a parent and electrical engineer from ConocoPhillips, who has worked with Year 4 and Year 6 this afternoon. We have found out lots more about the different sources of electricity, how it is produced and how to stay safe.
Sound Carousel
In Science we are learning about 'Sound'. We have been experimenting with different instruments to see how sounds are made. We have also tried lots of different activities which help to show that sounds are made due to an object vibrating. Our favourite was hitting a tuning fork against a desk and then placing it in the water. This caused much amusement among the groups.
We all had lots of fun devising our own investigation into how to muffle sound. In it, we had to help solve our sound-proofing dilemma and put a smile on Professor Big-Hair and Professor Bee-Hive by stopping a noisy alarm clock from disturbing their work. After much thought, they all came up with sensible ways to solve the problem and give the Professors scientific advice. Well done Year 4.
After finding out about 'Sound' we will be going on a discovery to investigate the busy world inside your body. Do you have a toothy grin or a winning smile? Are you really what you eat? We'll find out later...