We work very closely with Fun Club to integrate our programme of extra-curricular activities with the wrap around care they offer. This means that children can attend a school run activity and then go to Fun Club, where they will be given a small snack and cared for until you can collect them.
Fun Club has worked very hard to fundraise for their brand new building. It has areas for younger children, a cool, chill out zone for the older children, an arts and crafts area and kitchen facilities so that children can get involved in cooking activities.
If you would like to contact Fun Club to book a place or find out more information, their contact details are: 01740 623565, sedgefieldfunclub@tiscali.co.uk
For more information about the extra-curricular activities offered by school this term, please click here.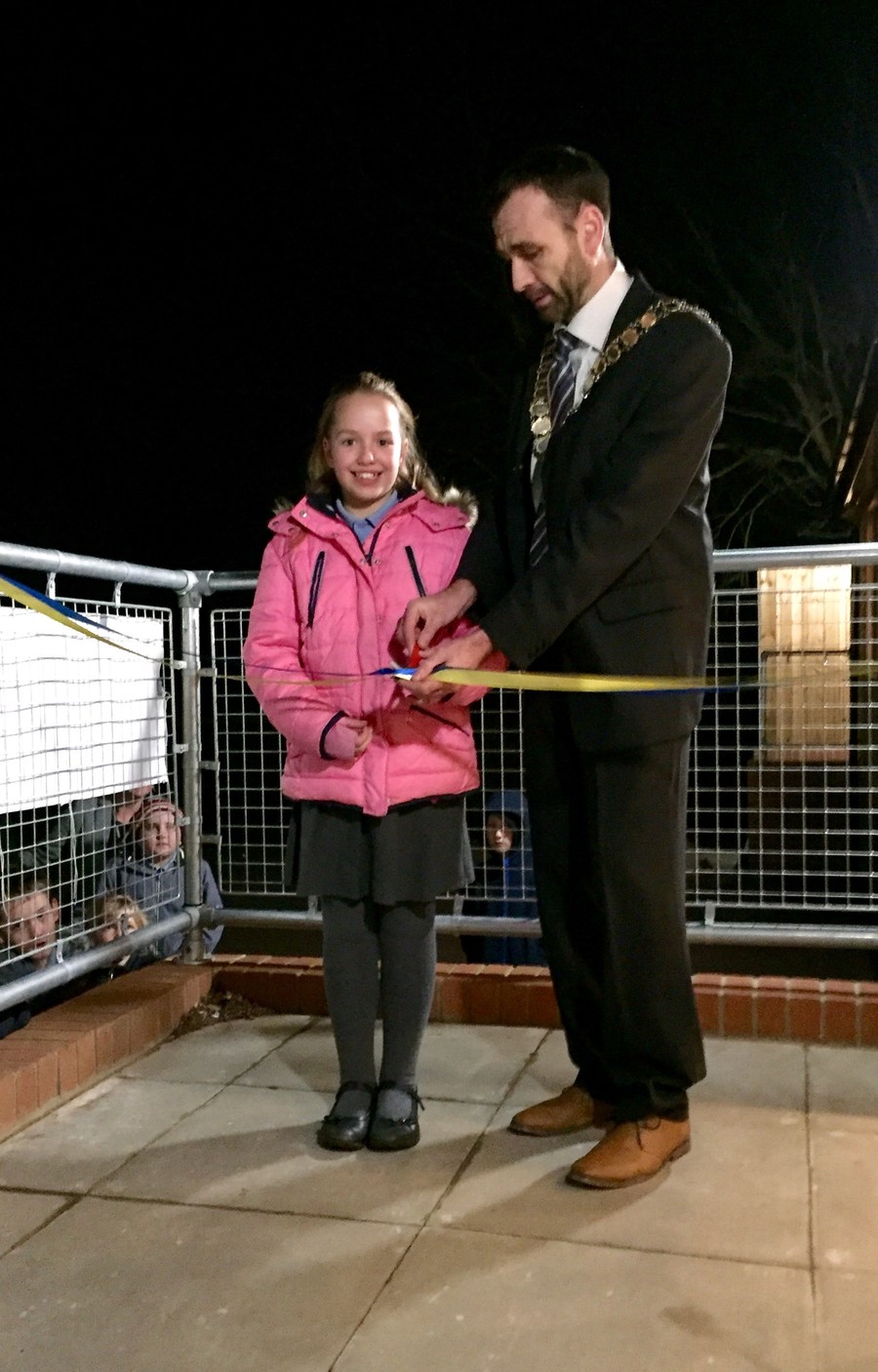 Fun Club's Official Opening
Fun Club has waited a long time for their new building and many people have worked hard to make it possible, but it has been worth the wait! Sedgefield Mayor, Chris Lines, together with pupil, Grace Rowe, officially opened Fun Club's purpose built, two storey facility, on Thursday 12th January 2017. The celebrations were attended by an impressive turnout of current parents, as well as many other people who have been involved with Fun Club over its 21 years of providing high quality, affordable childcare for the Sedgefield Community. In this fabulous building the 'FUN' can continue for many more years!
If you haven't been in the building yet, please call in. The staff will be pleased to show you around.
Fun Club were inspected on 8th November 2017 and we are delighted to report the outcome was good.
Click here to access the report.
Fun Club have a Facebook Page. Please click
to find out their latest news.