Admissions
Children generally start school in the September of the school year in which they will have their 5th Birthday. Admission procedures start in the previous September and at this school we have an Open Day in October when parents and children are invited into school to look around, try a few activities, talk with the teachers and listen to a talk by the Head Teacher, who will explain the school ethos and what we have to offer. The School Brochure is also distributed at this time.
Applications for a school place are made through the County Council; Application Forms are available from their website, www.durham.gov.uk/schooladmissions. These should be completed (preferably on-line) and returned by the middle of January to the Admissions Office at County Hall. They will advise parents, by mid-April, of their child's placement in a school for September entry.

Visit the Durham County Council website for information regarding the school admission process and primary school admissions. To appeal against an admission decision visit: School admissions-appeals.
The admission limit for Reception in September 2017 is 30. As all the Admission procedures are administered by the Local Authority they will use the following criteria to allocate places if more than this number of applications is received:
i. Children who are 'looked after' or a child who was previously looked after but immediately after being looked after became subject to adoption, residence or special guardianship order.
A looked after child is a child who is, at the time of making an application to a school, (a) in the care of a local authority, or (b) being provided with accommodation by a local authority in the exercise of their social services functions (see the definition in section 22(1) of the Children Act 1989).
ii. Medical Reasons
Pupils with very exceptional medical factors directly related to school placement.
iii. Sibling Links
Pupils who have a sibling already attending the school and who is expected to be on roll at the school at the time of admission.
iv. Distance
Pupils who live nearest the preferred school measured by the shortest walking route. This will be based on the parents' address. Where the last place to be allocated would mean that a multiple birth sibling group i.e. twins, triplets or other multiple birth sibling groups, would be split, the sibling group will be given priority over other children.
Our Summer term Induction Programme involves the Reception Teacher's pre-school liaison with local nurseries, together with a series of morning/afternoon visits by the children to our school. These visits help children to familiarise themselves with our school and help them to settle in that little bit more quickly in September.
Particular information for parents of those starting school is circulated in our New Starters' brochure.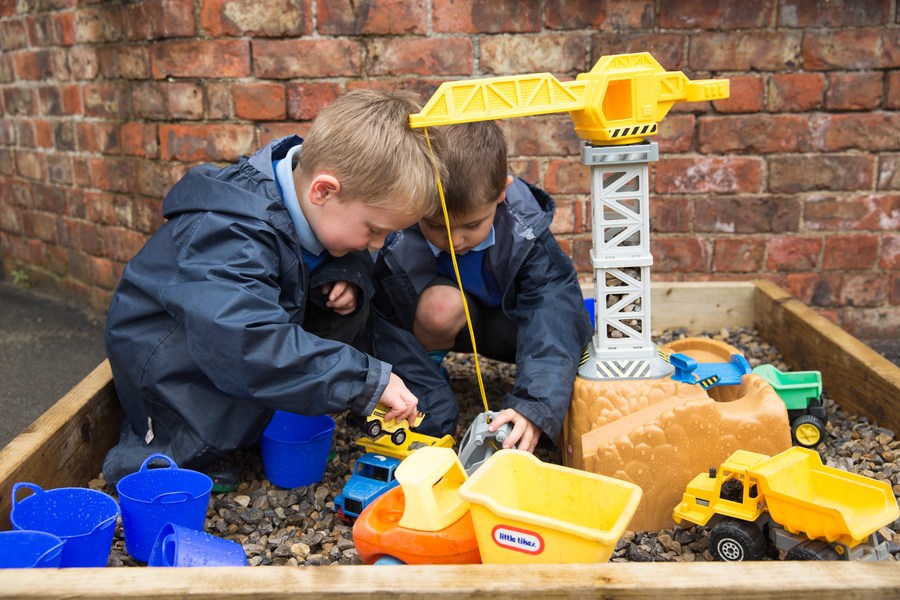 Admission of older pupils, i.e. from another school or county, whether at the start of the school year or mid-term, are also co-ordinated by the Admissions Team at County Hall. The required form , the Primary In-year Transfer Form should be completed and returned to the Local Authority, who will check the school role and advise if there is a place available. We like to invite prospective pupils into school for a half-day or so before they start so that they can meet their new classmates and teacher; this ensures that there is a 'friendly face' to greet them on their first day.
At the end of their primary school career children transfer to a local secondary school. A large majority of our children transfer to Sedgefield Community College. Mrs Bridges, our Transition Worker, spends a lot of time getting to know the children and helping them to prepare for the different expectations of KS3. Throughout their time in school the children regularly visit Sedgefield Community College for sporting events. Each Year 6 pupil has a two day visit to the school to work with the teachers and to meet new friends; this gives them the opportunity to become accustomed to the different scale of the school and to their new surroundings. They all seem to settle in very well and hardly miss us at all!