Welcome back Year 4. Hopefully, you feel rested after the Easter holiday but also ready to get your brain working again. It's the Summer Term. Let's make it the best term ever under lockdown circumstances!
First of all, we know this has been a challenging time for many of you. We really miss all of you and our fingers are crossed that we get to all be together again soon. We have been really happy to hear about plans of baking, sewing, family movie time etc. Also, a huge well done to all those who entered the Easter story writing competition. We were very impressed with all the hard work you put into them.
School has been very quiet without you; we're missing you all, especially your happy smiles and amazing ability. Have you impressed your family at home over the last couple of weeks?
We've loved hearing from you and you have all impressed us with your work so thank you for continuing to make us very proud. You're all amazing!
Take care and we hope to see you all soon, Mrs Gibson & Mrs Wearmouth
Read some of our amazing entries to the Easter Writing Competition!
Year 4 News
Swimathon 2019
Sedgefield Primary 'Swimathon' Team 2019 was delighted to be awarded 3 trophies for their fantastic fundraising for Marie Curie, Cancer Research and the Alzheimer's Society. In total, our swimmers raised nearly £1800 for the above charities. Four children from Year 4 were able to attend the presentation evening to receive our awards. Next question...who's up for 'Swimathon' 2020?
All of our Year 4 pupils will have the opportunity to learn to play a brass instrument this year. The first group performed to a large audience in assembly this week and they were absolutely fabulous. We were wowed with tunes to 'Jingle Bells', 'What's Up?' and 'Fix it' among others. Well done Year 4! The next group will now start their 10 week block of music tuition. Last year, nearly all of the children from Year 4 continued with lessons after the trial period. What a fantastic take-up!
Musical instruments
To conclude our Science unit, Year were asked to design and construct a musical instrument. We were blown away by the variety and imaginative choice of designs. Well done everyone! This made choosing the winner incredibly difficult.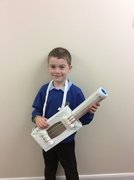 Class Visit to The Oriental Museum
On Friday 8th November, Year 4 visited The Oriental Museum in Durham to support and extend our topic work on Ancient Egypt. We all had a fantastic day and learned so about the ancient civilisation.
Year 4's Fabulous Class Assembly
Year 4 performed a fantastic Ancient Egyptian themed assembly in front of parents, carers and family members. They entertained the audience with a range of fantastic facts, a fabulous play, a rap to the theme tune of 'The Fresh Prince of Bel Air' and two funny songs that I'm sure they'll hum the tune to for ages!
Well done Year 4! This was an interesting, entertaining and fact-filled assembly. You've obviously learned lots during our recent topic.
Hello everyone. We hope you're all okay. We will continue to upload a copy of our weekly Home Learning Plan for you to use. We will also add photos of our pupils whilst they're busy with their Home Learning. Keep checking in to see what your friends are doing!
Enjoy looking and stay safe Year 4.
Our newest Home Learning photos!
Well done to Year 4! Winners in the local Sumdog Maths Contest.
More photos of our fabulous Home Learning...
Home Learning with the Thatcher family...
Need ideas for keeping fit... look no further!
Lockdown Learning with Team Johnson
Our Fabulous Home Learning
Discover fantastic facts about some of the most dangerous volcanoes in the world in our home learning presentations below!
Mount Novarupta by Annabel
Check out James' amazing circus skills!
Home Learning - Week 7 (wb 18.5.20)
Home Learning - Week 6 (w.b. 11.5.20)
Home Learning - Week 5 (w.b. 4.5.20)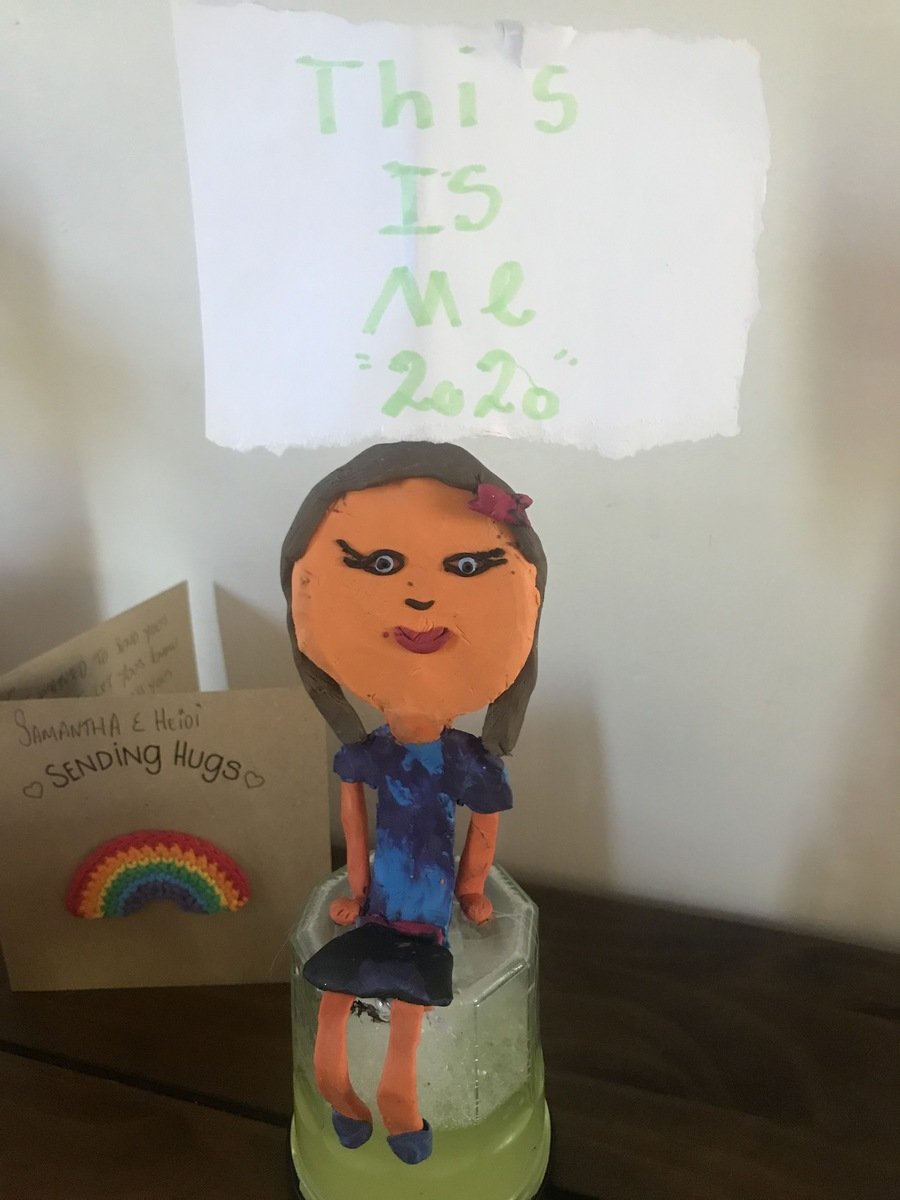 Need inspiration for your VE Day bunting... check out Mrs Gibson's
Home Learning-
Week beginning 27.4.20
Why don't you join in Nancy's dance workout?
Home Learning-
Week beginning 20.4.20