Keeping your child safe online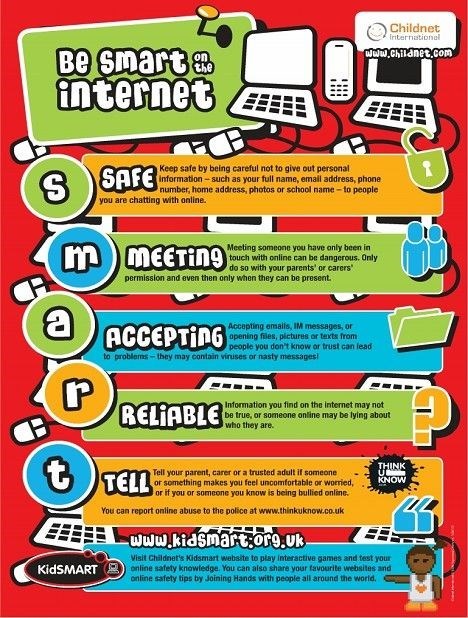 We regularly remind children about how to keep themselves safe when using their PCs, laptops, tablets, phones and games consoles. Keeping up to date with the latest information can be difficult, so we have included some documents and links to useful websites here, which we think you may find helpful.
If you have any concerns about your child's online activities, please talk to your child's teacher or Mrs S Smith/Mrs Thompson, our ESafety Co-ordinators.
Kidsmart - a great website for children
Safer Internet Day Assembly Powerpoint and Script
Safer Internet Day lesson plan
Advice on privacy settings - NSPCC Net Aware website
Year 6 worked together to create this presentation on keeping safe on the internet. They decided on what they felt was important to share with the younger children in school and researched all of the facts. We hope you find it informative.