Safeguarding - Keeping Children Safe
At Sedgefield Primary School we take our duty to keep children safe very seriously.
We work hard to establish and maintain a school environment where children feel safe and secure and where they know that they will be listened to in an open and positive atmosphere.

We ensure that children know that they can approach any member of staff if they are worried or in difficulty.

We actively seek the views of children -listening to them and involving them in decisions about our school and their education.

We will make any referrals necessary to ensure the well being of all children is safeguarded.
Staff in school are in a good position to keep a watchful eye on children and their safety and well-being, and to protect them from harm. We are fully committed to safeguarding our pupils, and as such, regular training and updates are provided for all staff. If staff have concerns they understand that they have a duty to share these concerns in the appropriate way with Mrs Cox (Designated Safeguarding Lead), and in her absence Mrs E Smith (Deputy Designated Safeguarding Lead). Both Mrs Cox and Mrs Smith have been trained to the appropriate level to undertake this responsibility.
Safeguarding children is a collective responsibility for the whole of the Governing Body. Every school should have a Nominated Safeguarding Governor. At Sedgefield Primary School this is Mrs L Gates.
In addition, during the appointment process, candidates are questioned on safeguarding and all necessary checks are carried out. Visitors who may come into contact with children in school are also required to have a Disclosure and Barring Service (DBS) Check.
"No single professional can have a full picture of a child's need and circumstances and, if children and families receive the right help at the right time, everyone who comes into contact with them has a role to play in identifying concerns, sharing information and taking appropriate action."
If we believe that a child is in need or in danger we are committed to sharing the relevant information in line with:
Keeping Children Safe in Education
HM Government 2022
Working Together To Safeguard Children.
HM Government 2018
Click to view our Safeguarding Policy
Click on logos below for useful sites: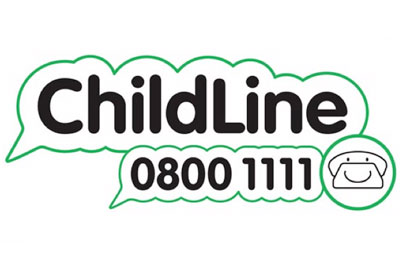 Prevent Duty Statement
On 1 July 2015 the Prevent duty (section 26) of The Counter-Terrorism and Security Act 2015 came into force. This duty places the responsibility on local authorities and schools to have due regard to the need to prevent people from being drawn into extremism/terrorism. Sedgefield Primary School is fully committed to safeguarding and promoting the welfare of all its pupils. As a school we recognise that safeguarding against radicalisation is as important as safeguarding against any other vulnerability. All staff are expected to uphold and promote the fundamental principles of British values, including democracy, the rule of law, individual liberty and mutual respect, and tolerance of those with different faiths and beliefs. We believe that children should be given the opportunity to explore diversity and understand Britain as a multi-cultural society; everyone should be treated with respect whatever their race, gender, sexuality, religious belief, special need, or disability. As part of our commitment to safeguarding and child protection we fully support the government's Prevent Strategy.
Click here to view our Prevent Policy and Prevent Duty Risk Assessment and Action Plan
Whilst a risk assessment of our school community indicates a low risk, parents should nevertheless be aware that staff have undergone training to highlight how to identify concerns and address them should such concerns arise.
There is a useful website containing lots of information and advice for parents/carers about first signs that a child or young person may becoming radicalised. Please click here if you would like to visit this website.