Family Groups
We pride ourselves on the 'family feel' of our school, which is frequently commented upon by visitors and greatly appreciated by parents and carers. Everyone in school is nurtured and our older children enjoy looking after our younger children and relish the responsibilities they have in running our school.
"The provision for pupils' personal development and welfare is a key strength of the school. Your curriculum, caring ethos and opportunities for responsibilities all help develop pupils' citizenship skills and prepare them well for life in modern Britain. Your 'Family Groups', which engender in pupils qualities of care, thoughtfulness, respect and responsibility, underpin this work." OFSTED, 2017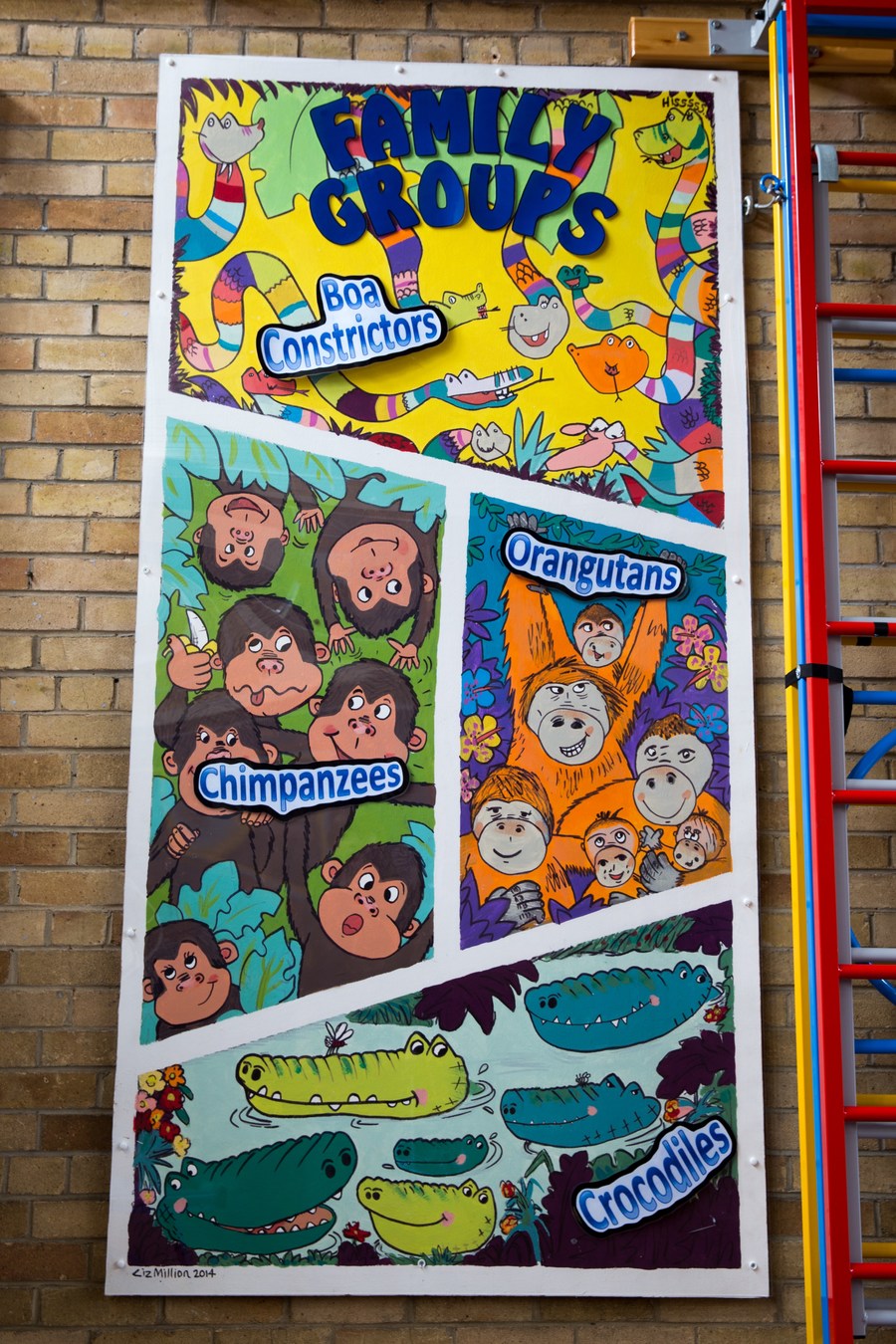 To find out more information about the way we involve children in the decision making of the school and encourage them to take on a variety of responsibilities, click here.
One of the biggest factors in the 'family feel' of our school are our 'Family Groups'. They are made up of children from each year group, with siblings and close relatives being kept together. In these groups the children discuss, make and do, role play, sing, read about, and generally enjoy learning about all the aspects of Children's Rights and Responsibilities and how they can incorporate these into their daily life. We also consider news worthy items that concern children near and far. In Family Groups we also include aspects of British Values (click to find out more).
Our behaviour and reward system is closely linked to our Family Groups, with children earning 'green cards' for their families. Our Family Groups are hugely popular with children and parents/carers, as they foster a sense of belonging and team spirit. We have found that the older children support younger ones and younger children feel greater security because they know some of the older children well and they have positive role models to emulate.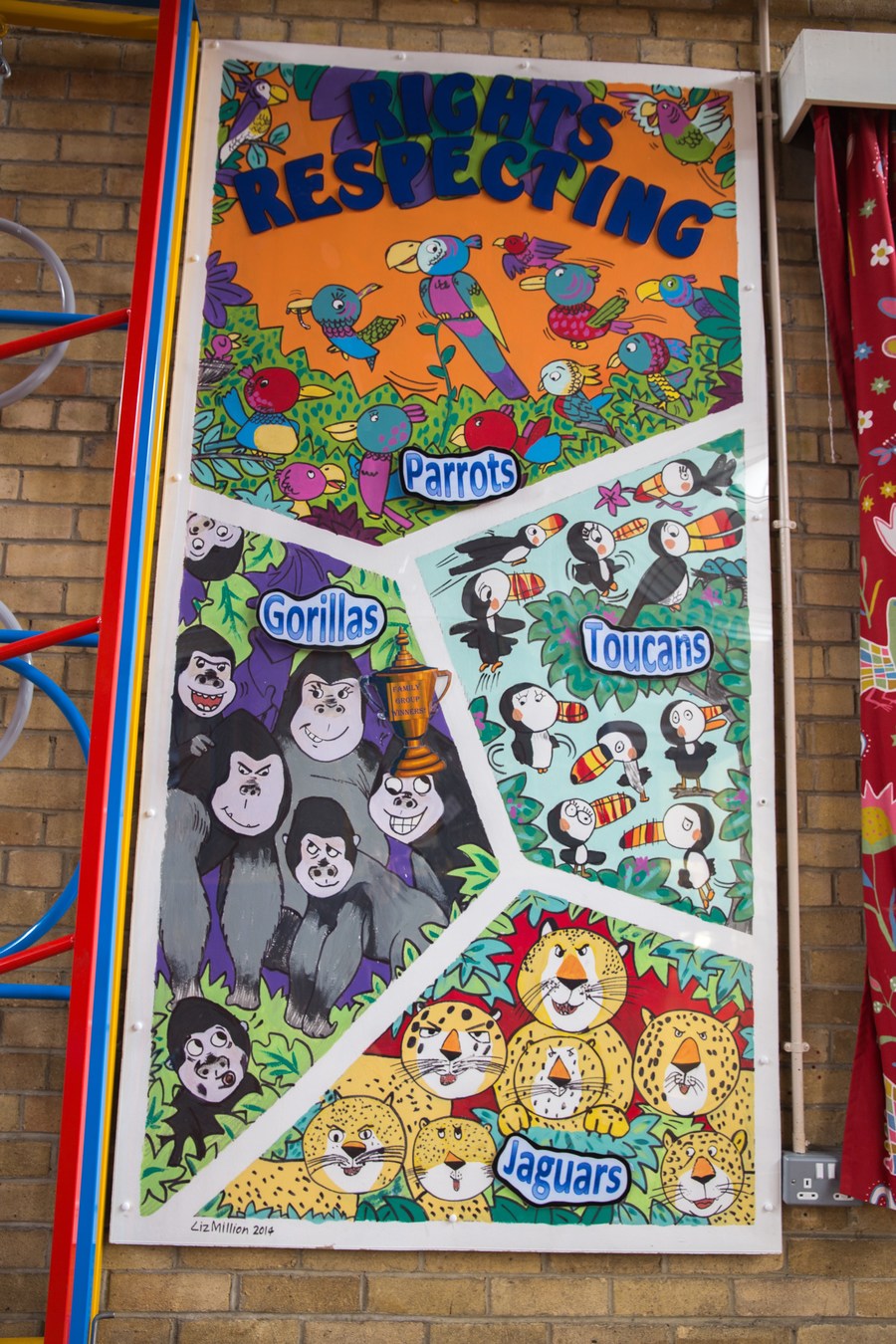 To find out how Family Groups link with our PSHE and RSHE Curriculum, please click here.