Behaviour
Our approach to ensuring behaviour is excellent is to praise and reward good behaviour and encourage the children to set high expectations of each other and to be a good role model to others. Each child is valued as an individual, with all staff encouraging self-respect and esteem by the demonstration of appropriate attitudes, and the provision of experiences which will encourage a sense of 'right' and 'wrong' and the consideration of others. We have previously been awarded UNICEF Rights Respecting School Award and the ethos of children's rights and responsibilities still permeates everything we do. We were delighted that Ofsted inspectors judged this area to be 'Outstanding' and described the children's behaviour as 'exemplary'. (March 2017)
Our approach involves children, staff and parents/carers working together so that our well-mannered, happy and secure school can flourish. Everyone is very proud of the excellent standard of behaviour in school and the positive, enthusiastic and caring nature of the children. As we often say 'the children are the best thing about our school!'
"The behaviour of your pupils is exemplary in lessons and around school. They show good manners, are friendly and are keen to share their learning. Your pupils enjoy school and they see it as a welcoming, friendly place, where everyone helps one another." OFSTED, 2017
Our Family Groups, each a mix of children from all classes (Reception - Y6) and which meet fortnightly on Friday afternoons, encourage the children to work together and care for the other members of their 'family'. All children can earn a 'green cards' for working hard, getting involved in their learning, behaving well, showing good manners or caring for others, etc. throughout the school day. These cards are counted up every week and the 'family' with the most cards at the end of each half-term enjoys a special treat during their next Family Group meeting. Children also nominate each other for our Family Star awards which recognise various admirable qualities and which are presented in Friday whole-school Assemblies.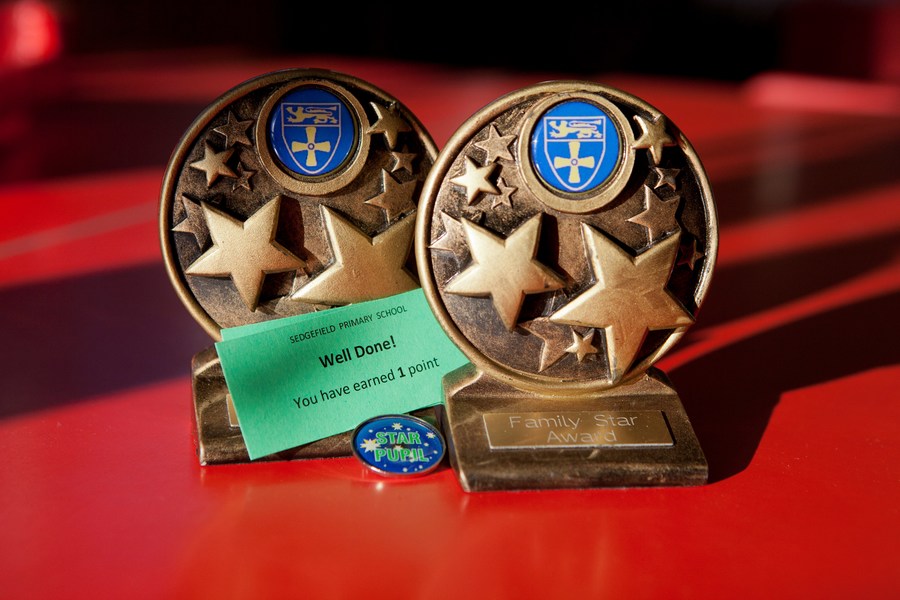 "Relationships between staff and pupils and pupils with their peers are superb across the school. Parents are overwhelmingly positive about your school. Many parents comment positively on the school's 'family feel' that makes their children feel valued, safe and cared for."
"The key characteristics that please parents are the care, nurture and personal development provided by staff. Parents also highlighted the high standards of pupils' behaviour and the good academic progress made by their children."
OFSTED, 2017